Linear Damper is mainly used for buffering and slow-down of components moving in a straight line. The fixed part of the linear damper is generally the shell. During the process of the piston rod pushing the piston in a linear motion, the hydraulic grease generates resistance through the piston throttle valve, and thus outputs a damping force to the linear motion. Linear Dampers provide a smooth linear motion. They are available with dampening in one direction while allowing free run in the other. Linear dampers utilize d the principle of fluid resistance to dampen movement. Oil viscosity is utilized to provide the braking force of the damper. The torque is determined by the viscosity of the oil, the gap between the piston and the body and the surface area of the parts. Linear damper can be divided into Shock Damper and Damping Gas Spring.
ABD linear dampers are the perfect solution for a wide range of applications, from a simple cabinet door, to the corrosive environments of the medical field, or the extreme environment of industrial machine equipment. Our linear dampers are widely used in ash cart, drawer slides, cooker, construction machinery, transformer, farming machine, power distribution system, dentist machine, safety door etc.
ABD damper is conducive to performing structural movement in soft, silent and safe environment, mitigating impact load, avoiding strike damage, prolonging mechanical life, reducing noise disturbance, improving product quality and improve customer satisfaction.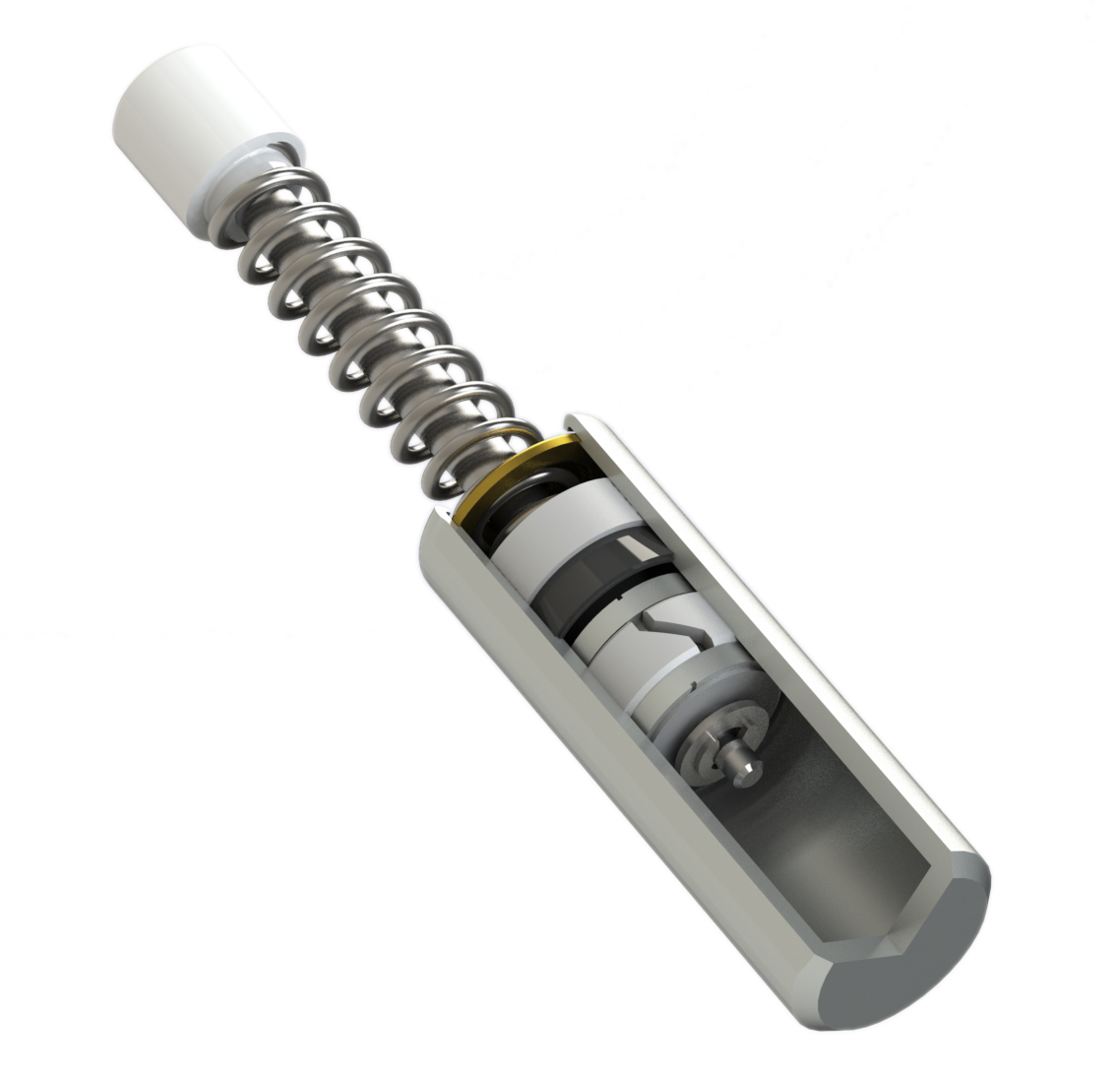 Full inspection of all our products torque , guarantee the stability of the product torque. Our company's salesmen after years of working in the market, ensuring the timeliness of feedback and customer service. Our company has a leading R & D team in the peer, our product has several patents, ensuring a steady stream of new product development for the company. At present, our company developed products are the first to peer object of imitation.
If you have any questions, please contact with us directly and we have the perfect after-sales service and technical support. We look forward to working with you side by side, to be a long-term partner whom you can trust.