Disk Damper
Product categories of Disk Damper, we are specialized manufacturers from China, Disk Damper, Adjustable Dampers suppliers/factory, wholesale high-quality products of Excavator Disk Damper R & D and manufacturing, we have the perfect after-sales service and technical support. Look forward to your cooperation!
China Disk Damper Suppliers
Flat disk Rotary Damper mainly used for large diameter, small height space. Disk Dampers provide energy absorption and rotational deceleration. We offer many different models from mild to extreme. Our disk dampers are the perfect solution for a wide range of applications, from scanner, and glove boxes to auditorium seating to. Disk dampers are designed to control and smooth out the opening and closing of lids, and doors.
Our damper is conducive to performing structural movement in soft, silent and safe environment, mitigating impact load, avoiding strike damage, prolonging mechanical life, reducing noise disturbance, improving product quality and improve customer satisfaction.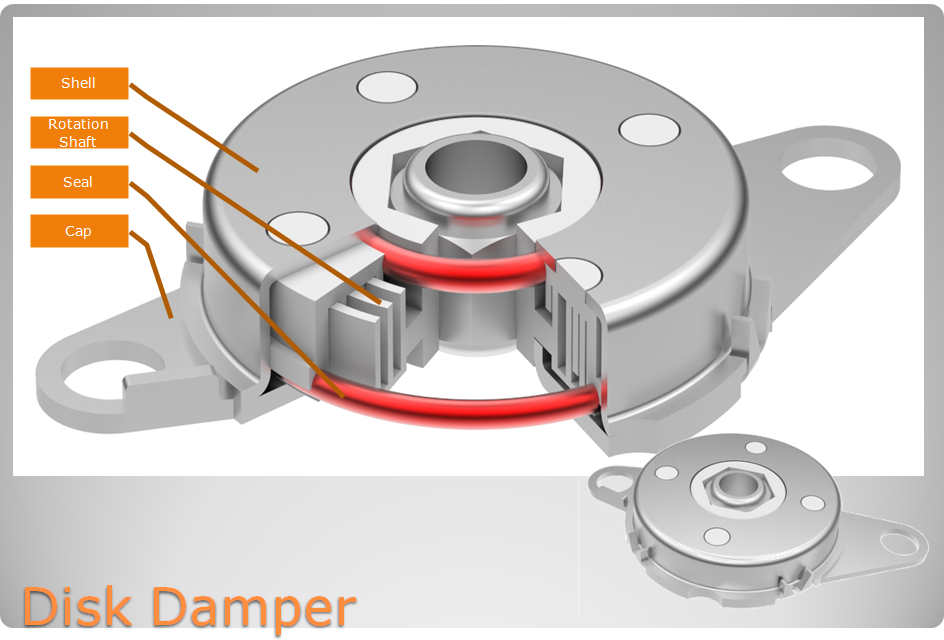 NOTE:
1. Please contact the corresponding product engineer for specific torque products.
2. Max. rotation speed: 50r/min
3. Max. circle rate: 6 cycle/min ( Clockwise360 °, 360 ° anti-clockwise for 1 cycle)
4. Operating temperature: -10~50℃
5. Storage temperature:-30~80℃

| | | |
| --- | --- | --- |
| NO. | Description | Material |
| 1 | Shell | SPFC |
| 2 | Cover | SPFC |
| 3 | Shaft | PA/POM |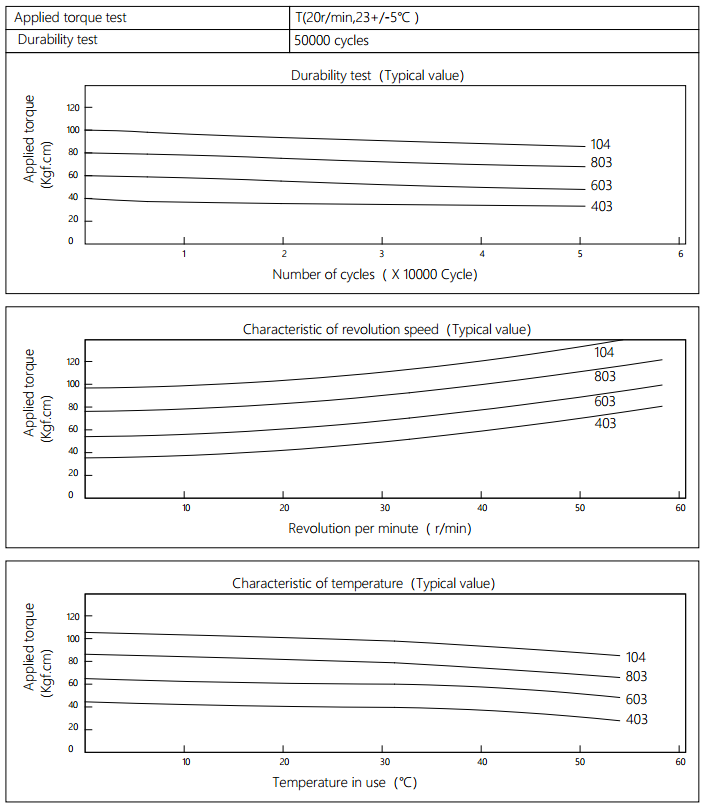 Applied torque:(T)
Test Temperature: 23+/-5℃
Rotating speed: 20r/min
Durability test Metho: Clockwise 360 °, 360 °anti-clockwise
Rotating speed: 20r/min
Test Frequency: (1cycle/min)
Test Temperature: 23±5℃
Durability test cycle: 50000 cycle
Test result criteria: Store in the room temperature for 24 hours or more after the test, recording to the torque T=T±30%T.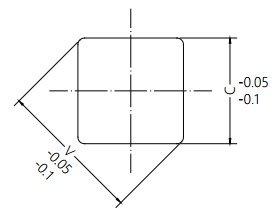 The damper square hole coordinateswith the rotation axis dimension tolerance.